In search of a cake for your next birthday party or event? Carina's bakery in Beaverton has got you covered! All our cakes are baked in-house, 100% vegan, and can be made to fit your personal style and favorite flavors.
By popular demand, we now have a cake program! We use thorough recipes to insure you are getting the best, moist, flavorful cakes that you won't believe are vegan (and often gluten free!) We use the best cruelty-free ingredients (no dairy, eggs, honey, or soy), and natural colors (either homemade or from Color Kitchen) and bring in decorators to help us out, so you are paying for a cake you can truly feel good about!
As a Swedish, social enterprising bakery, our cakes are not pre-made and are not ready to pick up anytime. Please call us three days in advance to place your order. If you have general questions about cake pricing and availability, call our store at 503-339-3187. For all questions regarding cake decoration and timing, contact Sophia at 971-275-3414.
Let's get baking!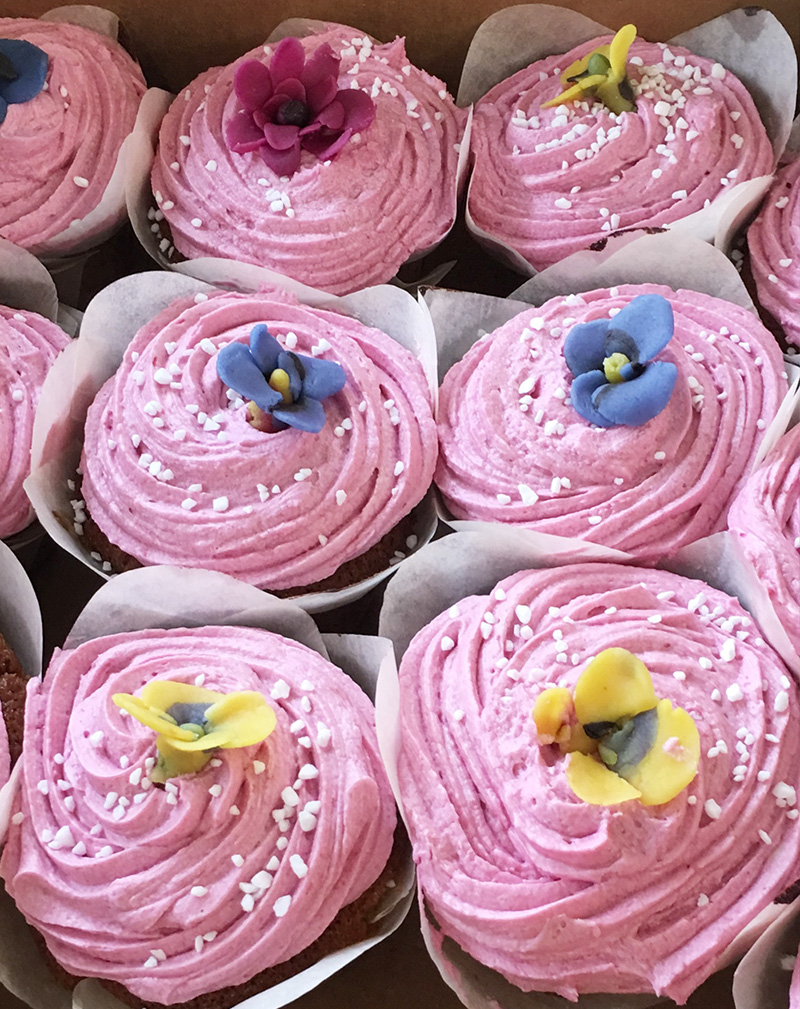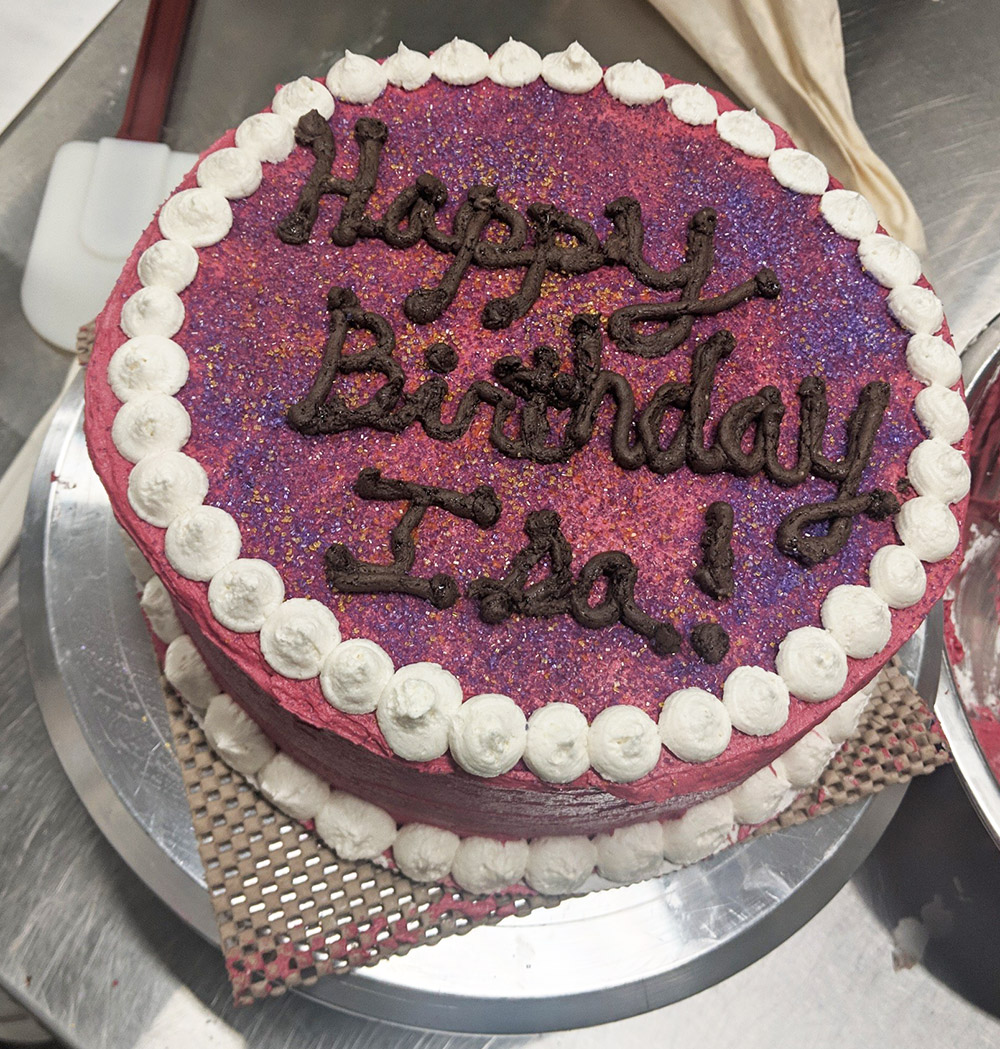 Please confirm with us when placing your order as your needs and wishes may reflect differently in the final price
6 inch round cake (2 layers): $30 – $35
9 inch 

round 

cake (2 layers): $50 – $55
1/4 sheet cake (2 layers, 1 tier): $75
1/2 sheet cake (2 layers, 1 tier): $125
Full sheet cake (2 layers, 1 tier): $200
6 inch food look-alike cake (ex. burger cake): $60
9 inch food look-alike cake (ex. burger cake): $90
9 inch 2-tier cake: $100
12 inch 3 tier cake: $140
1/2 sheet two tier cake: $180
Full sheet three tier cake: $300
Dozen small cupcakes (2 inch across top, 3-4 bites): $25/dz
Dozen large cupcakes (3 inch across top): $40/dz
Marzipan roses, fondant, or other molded item: Additional $25-50 per cake or $25/DZ Cupcakes.
Ask about ordering custom cupcakes!
We offer sugar-free cakes, too! Let us know you need a sugar-free cake when ordering. Please note there is an additional charge. Thank you!