We hope you enjoy what we have to offer! We will also be participating in the Midsummer event on June 12th located at the Nordia House – 8800 SW Oleson Rd, Portland, OR 97225. We hope to see you there! Feel free to give the bakery a call at (503) 339-3187 if you have any questions on these events. Also, stay tuned as the bakery has something special planned for the weekend of June 19th. Your support is appreciated!
I've been told I have a drive and dreams far beyond my age, but I just see the world a bit differently than most. Literally. I lost more than half my vision due to a brain tumor. This caused some struggles in life, but my family of Connecticut-bound Swedes and Irish kept me inspired. They led life with positivity, strength, and great expectations; all of which I aspire to.
Eventually I turned to baking and discovered I love nothing more than when my hands were deep into the jar of chocolate chips or rolling tiny balls of Christmas cheer.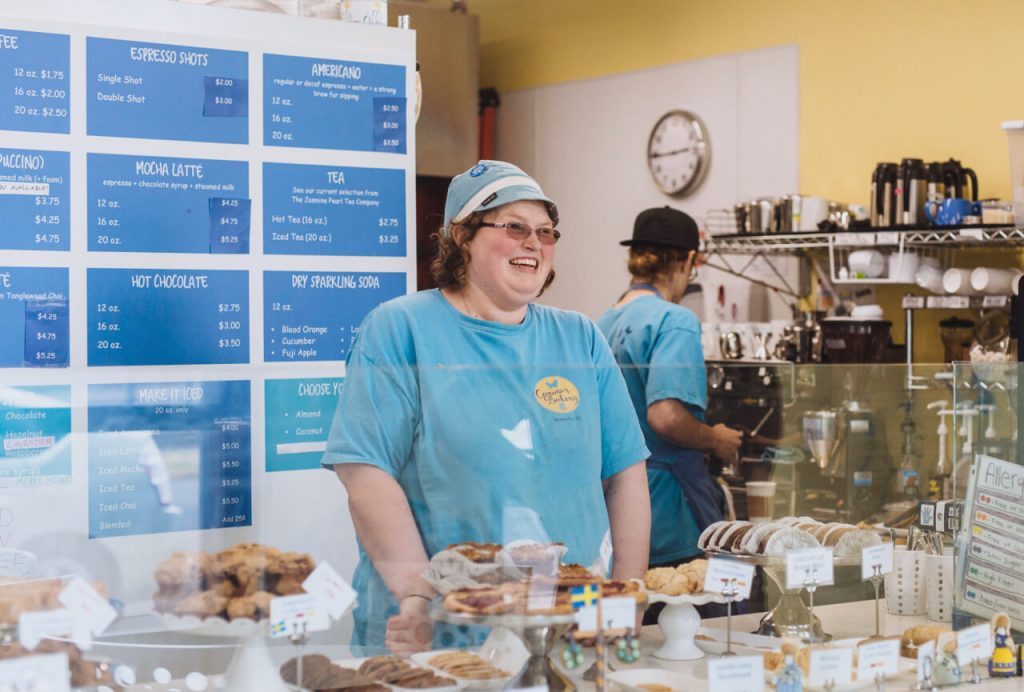 I realized that I wanted to use baking as a way to remember and celebrate the people and traditions that made my story possible. My treats come from the homeland of treasured family recipes inside cozy cottages in the frozen northland of Sweden, to the bootstrapped, no-nonsense livelihoods and businesses developed from the ground up in Connecticut in hopes of achieving the American Dream, to my own journey towards independence, friendship, and culinary abundance in the lush land of Oregon.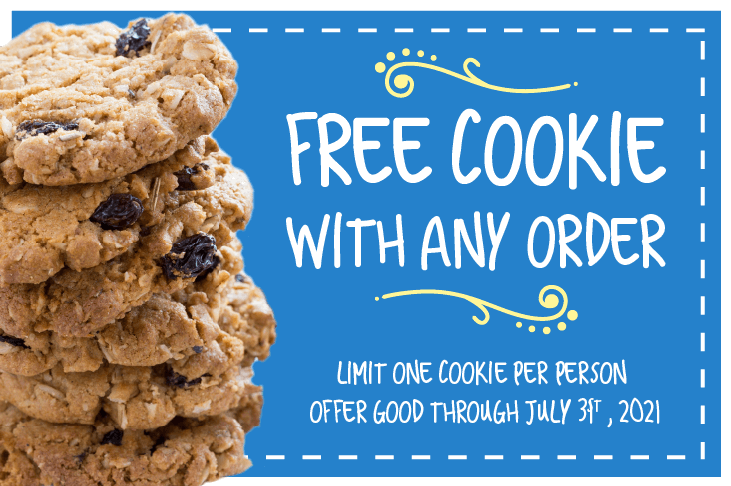 Print coupon or mention you saw it on our website!
Tomorrow is full of unknowns, so why not live to full enjoyment and inclusion today? Carina's Bakery aims to show how people with a passion can do anything, and together we can innovate, pool resources, ideas and determination to create delicious treats and a better community. I build upon the drive, determination, and adventure instilled within me and the Swedish recipes I hold dear, and show how blindness, cancer, or whatever may ail people like me are just kinks in the path of life, not a reason for exclusion, pity or depression. Someday, I hope we can grow to become a blossoming book of culinary careers with a technical school that facilitates connectivity, cooperation and food innovation to willing students of all abilities.
My morfar, or grandfather, emigrated from Sweden in 1952 to start a new life in America. Eventually he opened the largest Scandinavian emporium in the country, Tre Kronor, in Connecticut. His business merged his American pride and Swedish heritage, but he mostly showed it in his favorite pastime: painting!
He would construct colorful villages out of wood in honor of both the personality of his family members and the style of the Scandinavian villages he grew up admiring. He gifted many members of our family with their own set of houses, all painted to represent each one of us. He has since passed away, but his memory and love continues to live in each of these little houses. 
I want to share his work and passion with you, which is why Carina's Bakery currently has them and other Scandinavian materials on display and available for purchase in the shop. 
I want to thank you for taking the time to learn about me, my heritage, and my passion for baking. Being part of such a great community where I can share my roots and culture with others makes feel very happy and lucky. I hope things return to normal soon, it will be nice to share a treat with you in the bakery. Until then, my products are available for pick up or delivery.
Interested in seeing more of our treats?