In 2019, Carina heard about a bakery in the Midwest who was facilitating customer support to give slices of pie away to anyone walking in the store who needed it. What a beautiful idea. Given the wonderful community Carina's Bakery has built and the desire to care for everyone, Carina thought of a way to take this idea to new heights. She calls the program Treat it Forward.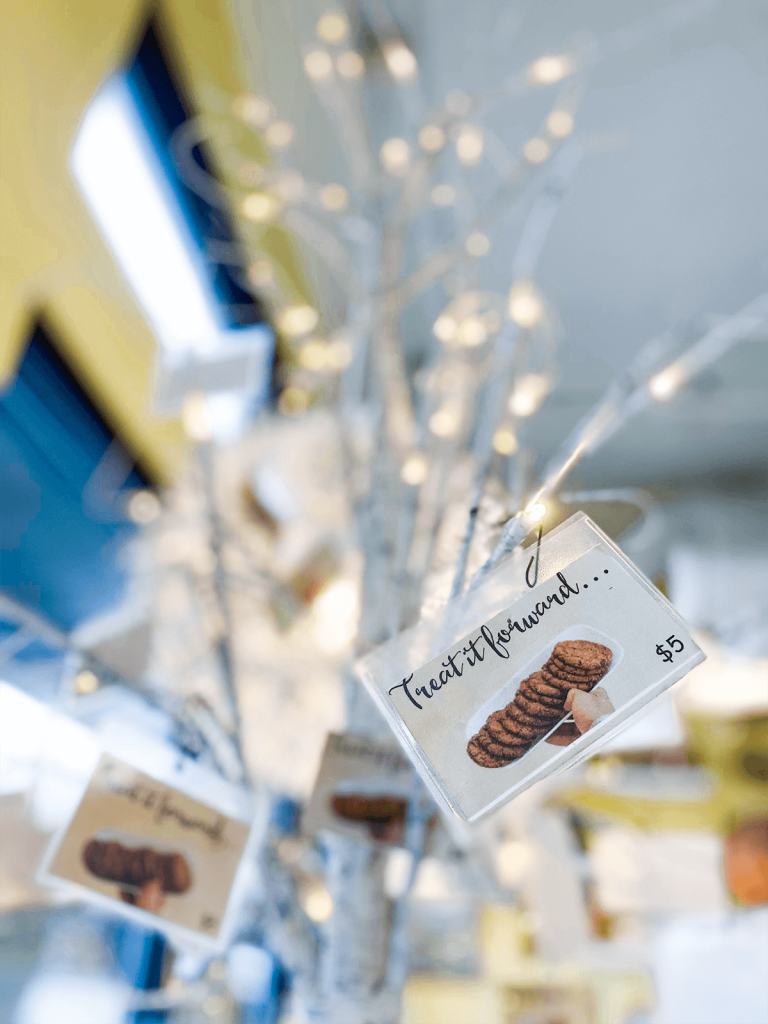 While in Carina's Bakery, customers can purchase a Treat it Forward voucher along with their treats. The voucher has a $5 value and is placed on a birch tree located in the middle of the store. In the case someone comes in who is in need, whether it be for financial reasons or simply forgetting their wallet, they can choose to use one of the vouchers like a gift certificate and get a cup or coffee or a little treat of their liking. While there are usually more cards on the tree than get used, it's a great way to build awareness and philanthropy in the community. The Treat it Forward program also allows Carina to create new giveaways or programs to help customers and the community. The concept also helps clear the counters for new products!
Whether you stop by & choose to purchase a $5 voucher to place on the tree, or are currently in need of a little treat, Carina's Bakery welcomes you to come say hello and check it out. Thanks to our supportive community, the bakery can make ideas like the Treat it Forward program come to life. Give the bakery a call at 503-339-3187 to learn more.